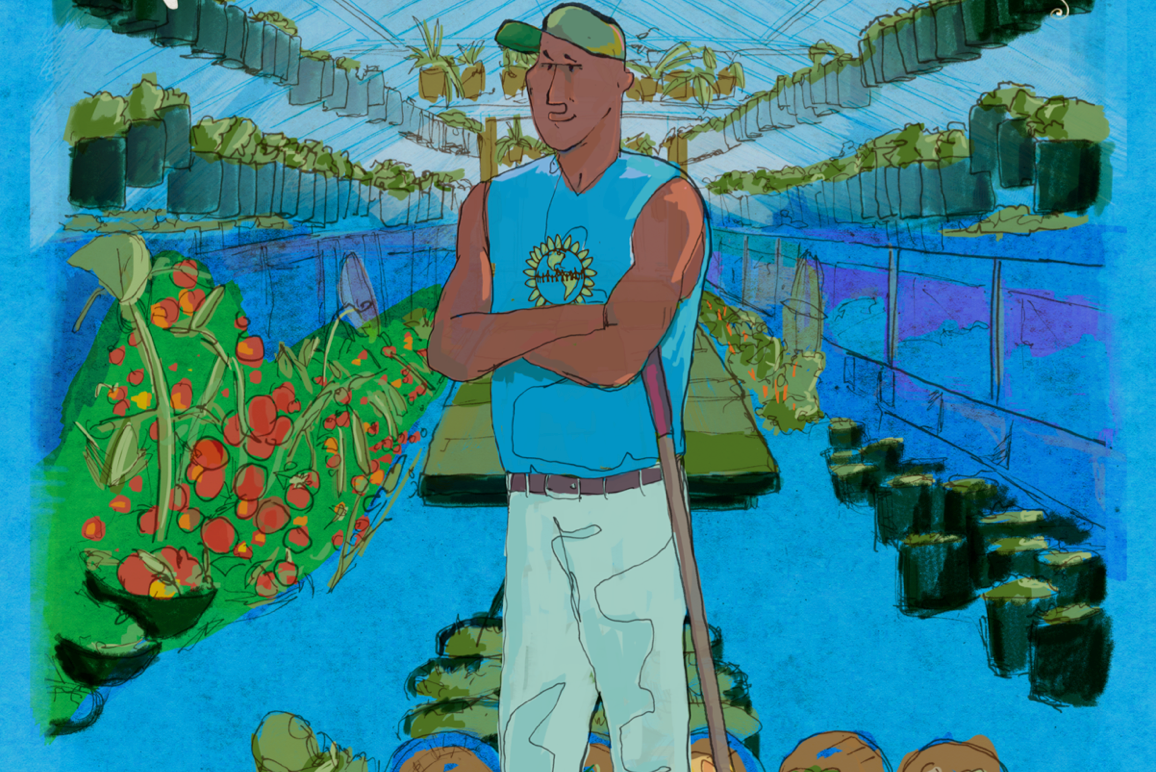 This is a book I got to illustrate this spring. This is my first published illustration book.
Here is a little more about the book:

Will Allen is no ordinary farmer. A former basketball star, he's as tall as his truck, and he can hold a cabbage, or a basketball, in one hand. But what is most special about Farmer Will is that he can see what others can't see. When he looked at an abandoned city lot he saw a huge table, big enough to feed the whole world. No space, no problem. Poor soil, there's a solution. Need help, found it. Farmer Will is a genius in solving problems. In 2008, the MacArthur Foundation named him one.
Jacqueline Briggs Martin, author of the Caldecott winner, Snowflake Bentley, tells the inspiring story of an innovator, educator, and community builder. Combined with artist Eric-Shabazz Larkin's striking artwork, readers will share Will Allen's optimism and determination to bring good food to every table.
Jacqueline Briggs Martin is the author of Snowflake Bentley, winner of the Caldecott Medal. Her last book,The Chiru of High Tibet, was named "Best Book of 2010″ by Smithsonian Magazine and Kirkus Review. Other notable mentions include ALA Notables, a Golden Kite Honor Award, Lupine Awards from the Maine Library Association, and four inclusions on the Blue Ribbon List of the Bulletin of the Center for Children's Books. She has taught creative writing at Hamline College and University of Iowa Summer Writing Festival. She grew up on a farm in Maine and now lives in Mt. Vernon, Iowa. Learn more about Jackie at jacquelinebriggsmartin.com.
Eric-Shabazz Larkin is a film maker, fine artist, and a creative director in advertising. He is also a founder of the Creative School of Thought, a group of artists that produce content for public art and social change. A native of Virginia, he lives in New York City. This is his first book for children. Learn more about Eric at whateveriwanttobe.com.